Headpieces
Hair vines, Combs, Tiaras, Headbands, Silk Flowers to adorn your hair even after the veil comes off.
Price range $35-$125
Wraps and capelets
For when you need a little modesty for the church or some warmth around your shoulders for the evening. I create one-of-a-kind pieces to complement your dress.
Appliques,Belts
I've curated a selection of beaded and rhinestone belts and appliques, flowers, and trims for you to choose from as the finishing touch to your gown.
Price range $35-$150
Custom details
Sometimes your perfect dress just needs a little something to make you a truly one-of-a-kind bride. A corset back? Buttons from nape to hem? Some rhinestone trim? A bit of lace? I shop year round to have wonderful things for you to choose from.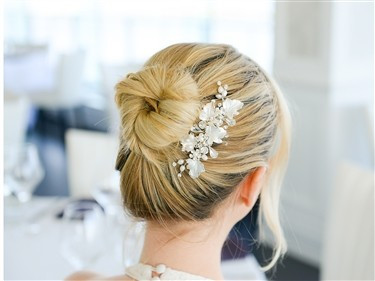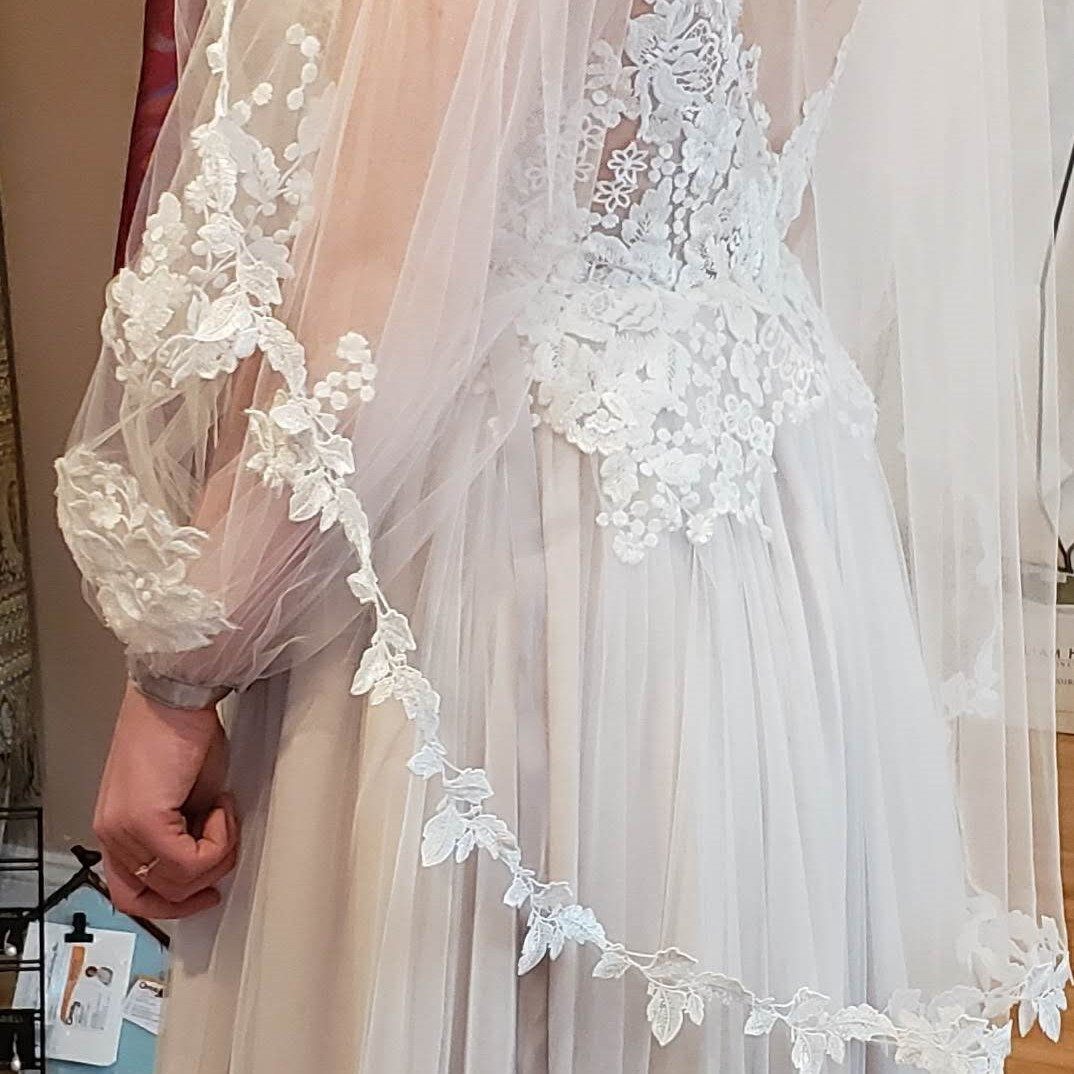 Large selection of veils made right here in my own studio. Don't see what you're looking for? Let's design something specifically for you! Choose from my collection of tulles, laces, appliques, and trims and we'll make a veil that matches your gown perfectly.
Reasonably priced from $80-400.
Choose from my beautiful collection of Marielle earrings, bracelets, and hair pieces. Or choose a one-of-a-kind piece custom made my own hands, or by one of my consignment artists.
Price range $28-90